Published on: Jun 15, 2021
---
It took a little while longer than I hoped to get the LoreTap up and running, but it's there. The DNS is pointed and the generators are working. And despite being a rather thin site, I actually had a bit of fun with LoreTap with my friends the other day, adding some silly items to the generators.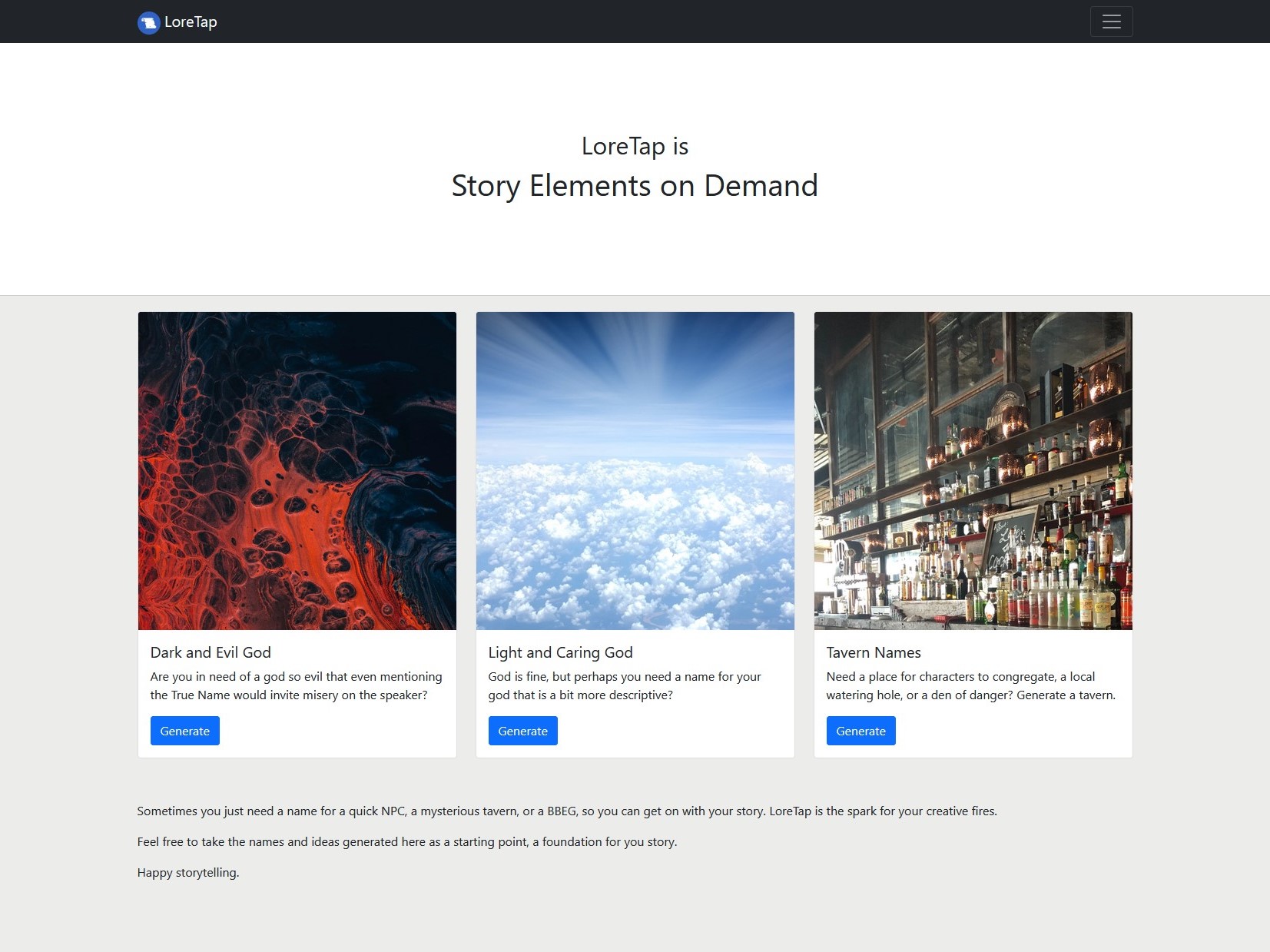 What are the next steps for LoreTap?
Polish Items
Generators
Add more content to the Tavern generator
Tweak the tavern generator weights
Add a character generator
What I'm working out now is the balance between maintaining and growing an app - that thing I do as a product manager - and working on new skills. The latter is arguably the one that's going to win out since growth is the goal.
I'm working on my next project idea, but in the meantime might end up adding a Portfolio app here, for ease of navigation.